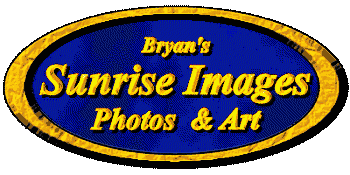 WELCOME!
Hello, I'm back, sort of. Things got pretty busy around here and I didn't have
much time for this site for about a year. I've got a few new photos here that
I hope you'll like. Sorry they aren't categorized. I still don't have much spare time. :-)
To see why I was away for a while,,, click here.
We hope you enjoy our sunrise and sunset photos.
There are more than 200 photos posted here, and more which
I will post as I have the time.
The photo and art galleries have multiple pages, just click
on the photo or link to visit each gallery.
For great decorating ideas, visit our friends at RusticWildlifeDecor.com
Over 42,000 Visitors Since 10-2-2000